CARTER PROPERTY GROUP BELIEF SYSTEM
At the core of the Carter Property Group is a conviction that where you choose to live has a profound impact on your personal and financial well-being. A home is the only place where your life and finances overlap in such a significant way.
That's where we come in – we take a consultative approach to assisting our clients in achieving their goals.
To help guide our actions, how we do business and how we treat each other, the Carter Property Group has adopted a portion of the Keller Williams Belief System known as "WI4C2TS" – (when spoken we say the "why four C, two Ts")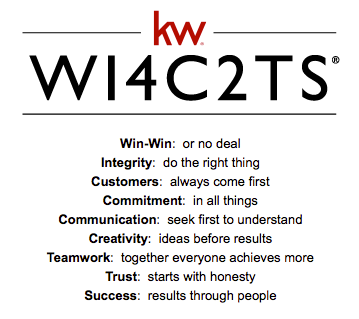 Our Mission – why are we in business?
To create generational wealth through real estate.
Our Vision – where are we going?
To become a Chicagoland-wide full service real estate business capable of expertly handling all the core residential real estate needs.
Buying | Selling | Investing | Leasing | Management | Remodeling
Our Values – what we hold dear
Honesty, commitment, attention to details and communication
Our Perspective – where are we now?
We are a growing real estate consulting company that provides our systems, knowledge, and talented team members to our clients to ensure their personal and financial real estate goals are achieved. We believe that we will never "arrive"; we will constantly seek to improve, refine and get better.